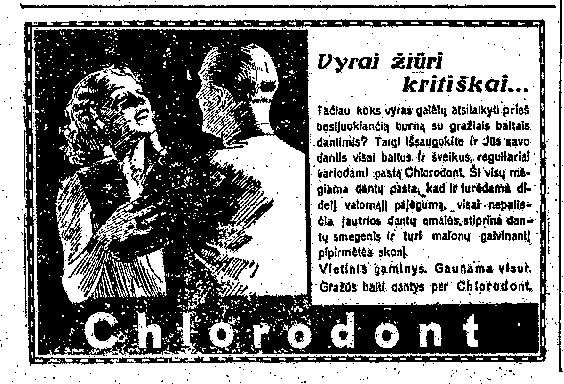 Ne tik dabar, bet ir Pirmojoje Lietuvos respublikoje spauda buvo pilna reklamų, o tos reklamos prie savęs turėjo prisikabinę įvairiausių žinučių. Nors tokio atviro seksualumo kaip šiandien tada ten nebuvo, bet jose vaizduojami žmonės daug ką pasako apie to meto standartus: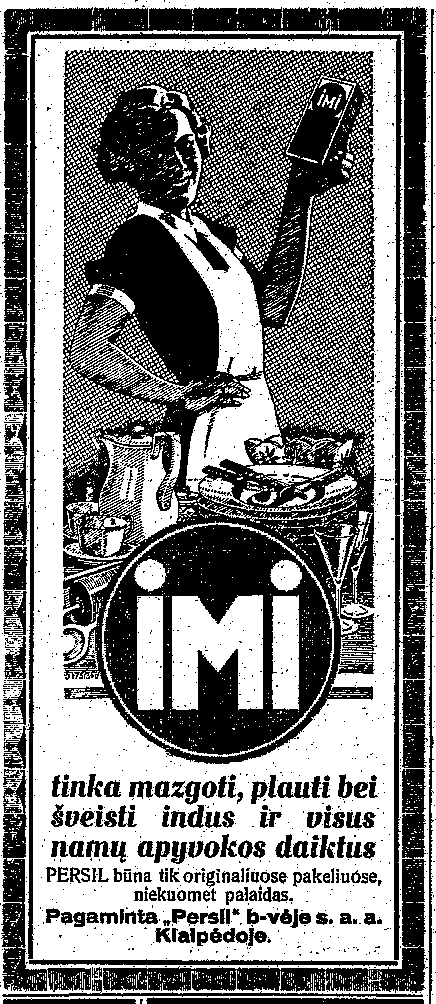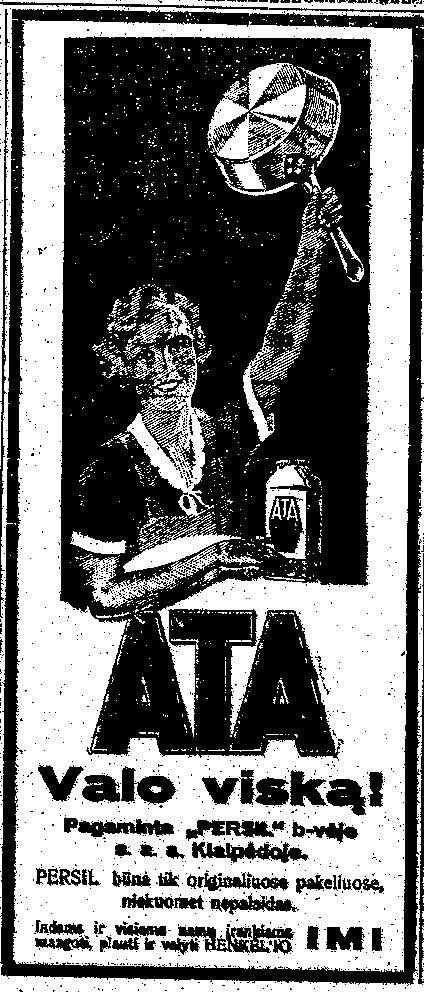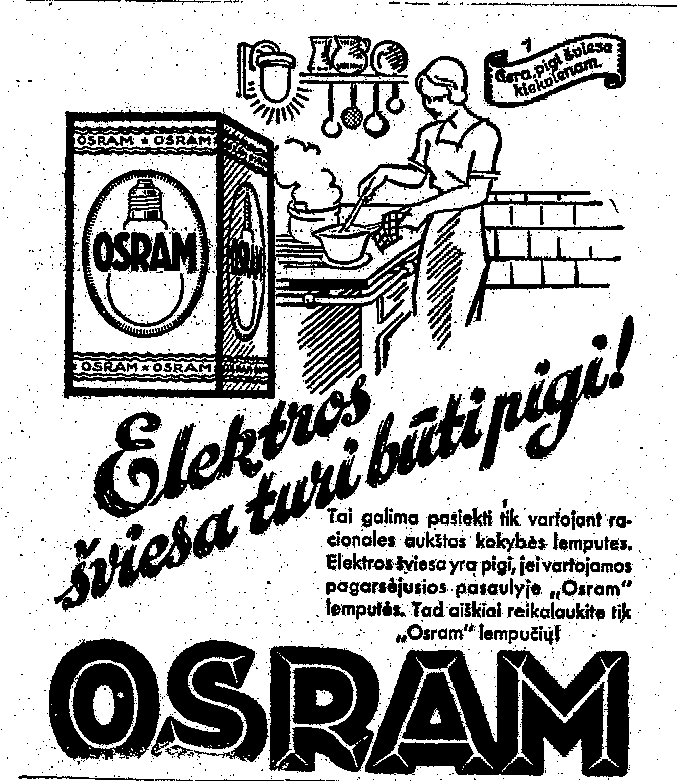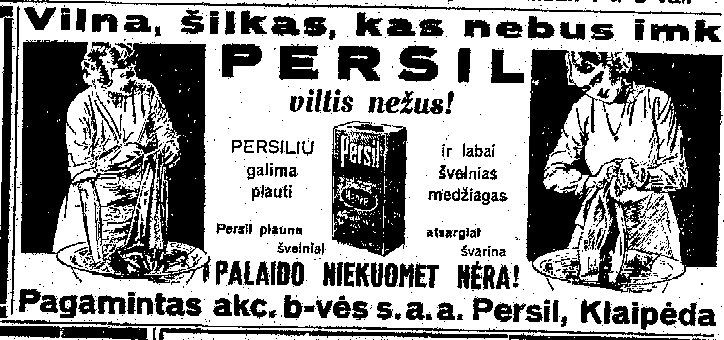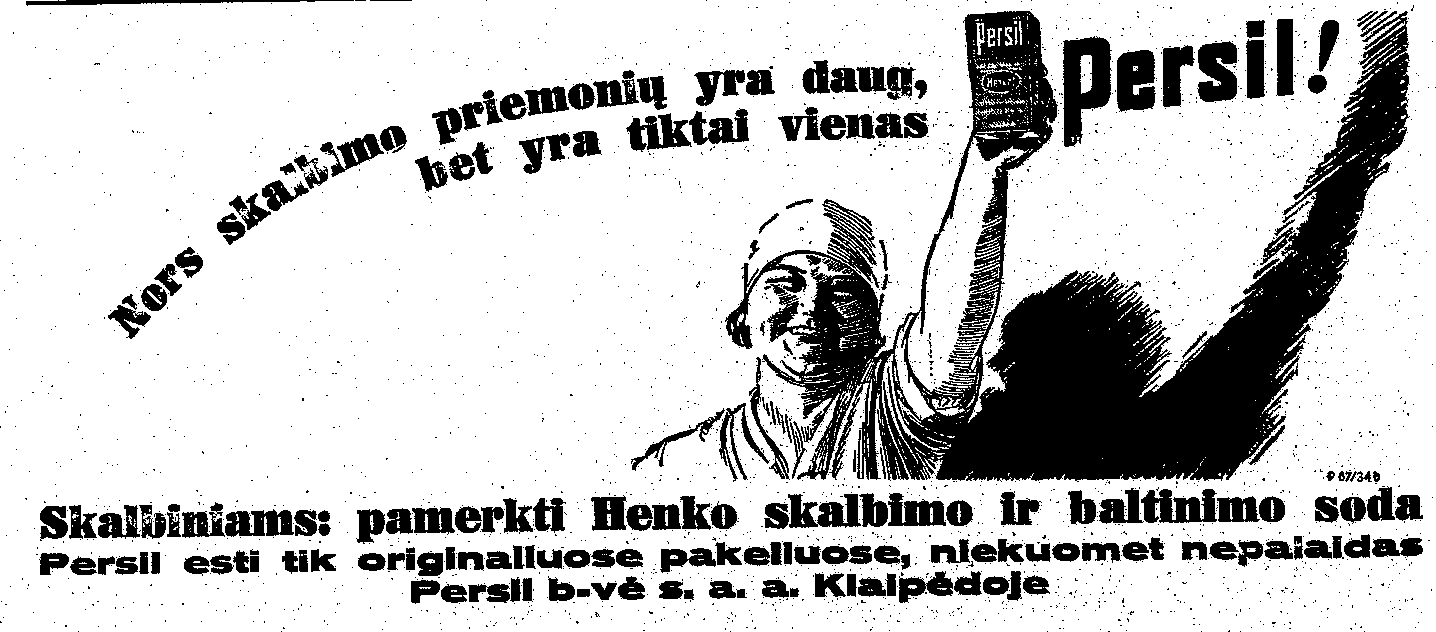 Be abejo, kadangi moteriškių rankos beveik nuolatos buvo pamerktos į vienokius ar kitokius chemikalus, tai veikiausiai nebuvo labai gražios ir švelnios. Bet, o! Tai menka bėda, nes: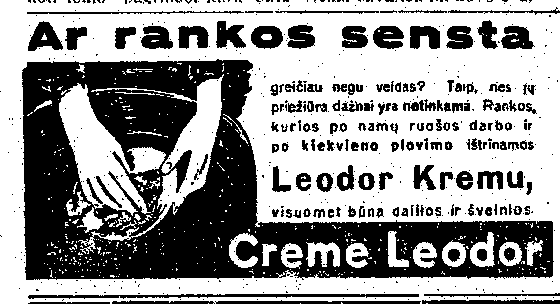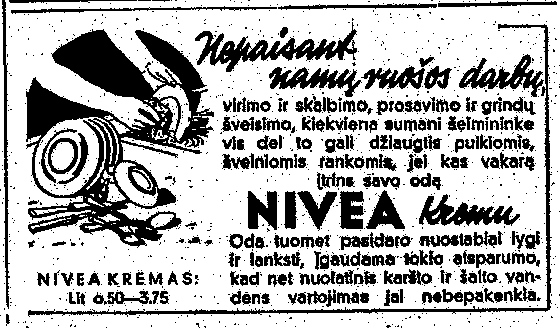 Tai tokia buvo tų smetoninių lietuvaičių realybė.
Jei įdomu, duokit žinią, tęsiu šią temą ir galeriją ; )