Eagle to SketchUp to RS485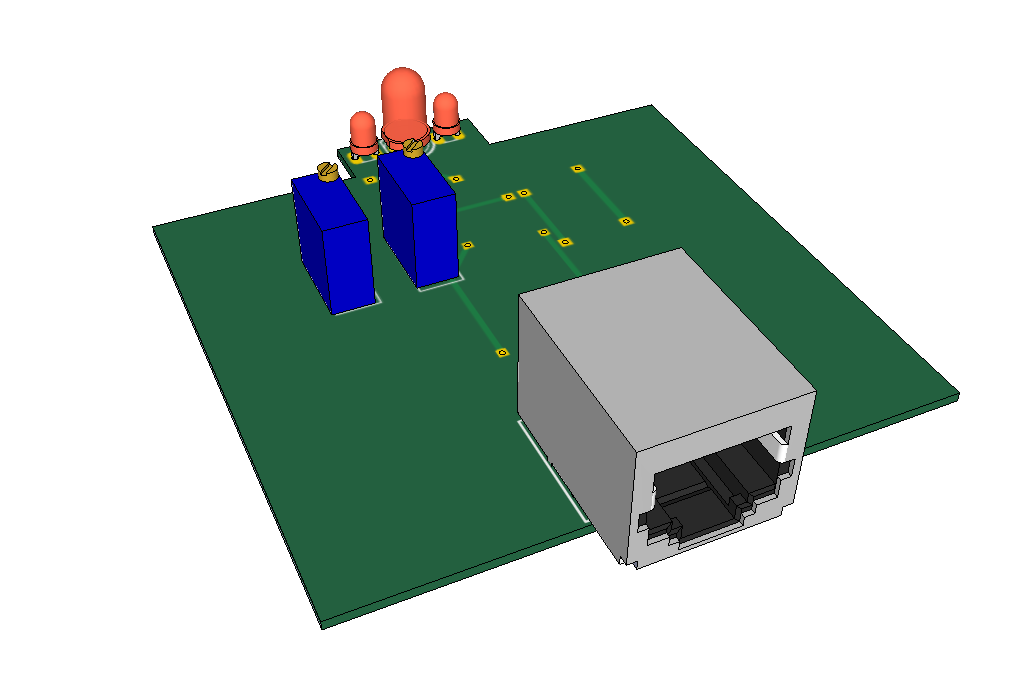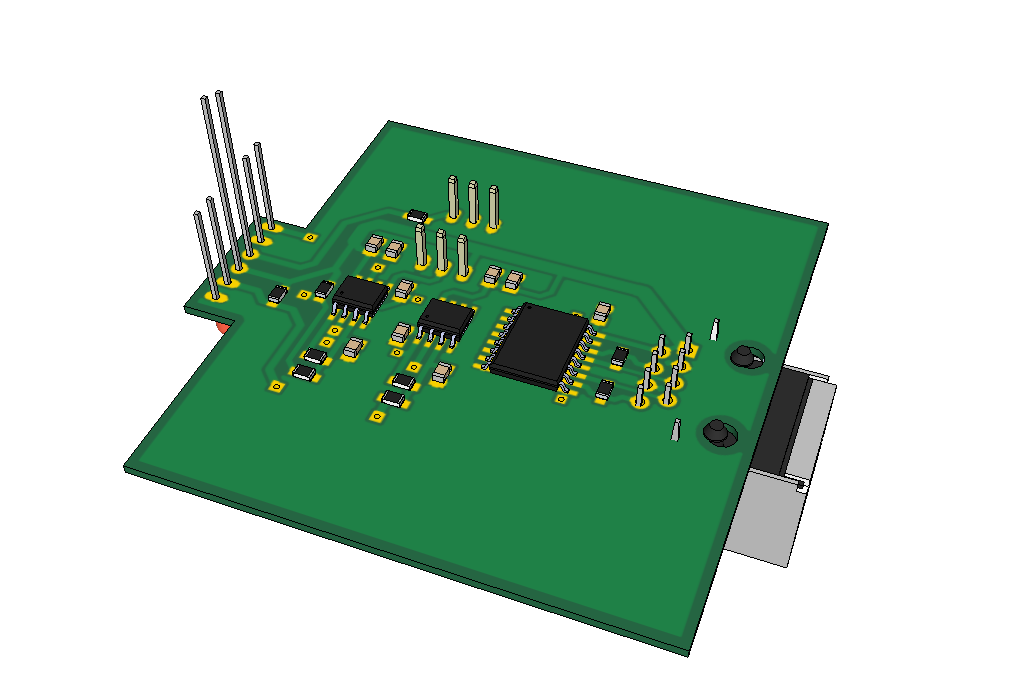 Kažkaip vakar įvaldžiau plokščių eksportą į 3D modelį. Tam padeda skriptas EagleUp.
Dar sužinojau apie standartą RS485 - geras dalykas šitas, sako, jei negreit, tai galima duomenis siųst kabeliu, kurio ilgis iki 300m. Iškart užsisakiau draiverių iš Linear Technology ir Maxim-IC.
Konkrečiai šitas prietaisas dviem fototranzistoriais nuiminės besisukančio ratuko greitį ir kryptį ir siųs pulsus mikrovaldikliui maždaug 30 metrų ilgio kabeliu. Kas faina, kad tuo pačiu kabeliu galima paduot ir maitinimą.
Žiūrėsim, kai dugną dėsim.