RGB strip dimmer based on atmega88
This is a RGB led strip dimmer/color adjuster I made for my friend -
he works as a technician in a theatre and needs an adjustable
color/brightness light for his toolbox so that the light would not
leak on the stage during the performance.
The dimmer is based on an Atmega88 MCU. I could have used three pots,
but I wanted to reduce the control count to the minimum and try some
new things out. The leds are controlled by three PWM channels, value
from the pot is read by ADC channel.
The light has three controls - a rotary encoder for color, a pot for
brightness and a pushbutton to turn on/turn off the white light.
Lessons learned:
- Put 100nf / 10uf caps across pushbuttons/rotary encoders to debounce them
- When decoding ADC result read ADCL before ADCH
- Make thicker traces when you can
You can see I had some traces fall off when soldering and some ad hoc
capacitor bonsai as I forgot to include them when designing.
Transistors are TIP110 because I had them in the bin.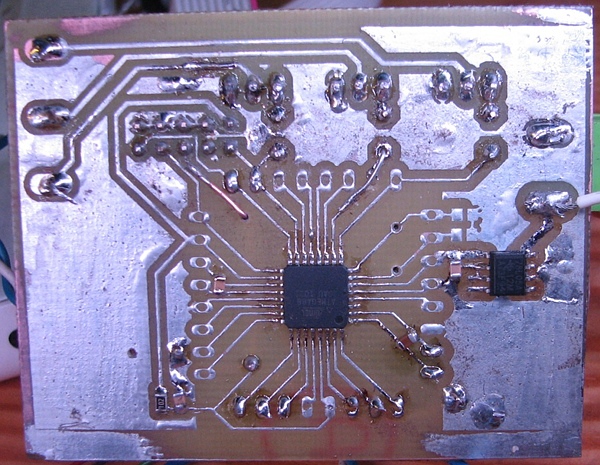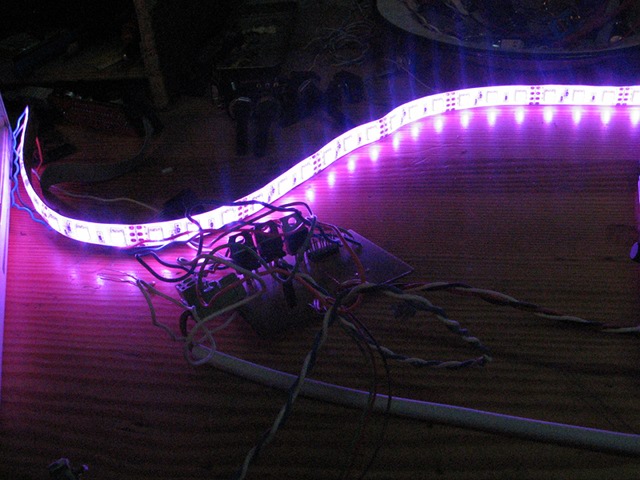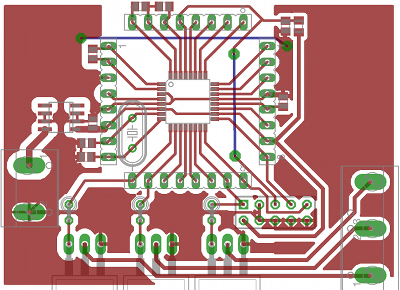 Download schematics
Download pcb layout
Download firmware