« THE FOREST | Main | TURNYRAS arba lochai »
September 05, 2005
STORYTELLING / pasipasakojimai
Once there was a man called Atangnak. Most people didn't like him because of something he had once done to them. So one day a group of men got together and they had arrows and spears, and they started to hunt for him.
They came to a group of families, and one of the hunting party called out towards a tent, "Is there a man called Atankgnak in there?". Someone answered, "Yes, he is in here, but he is unable to fight. He can barely move." But the hunters kept calling his name, telling him to come out...
Have a story to tell? On Tuesday, 13th September, 7 p.m. you are welcome to listen and to tell stories. Stories most probably will be told in Lithuanian in a circle of 5-10 people. If you have one in your language, you are welcome to tell...! If you'd like to come, or you know someone who would like to, invite and write to veiksmas [Ät]candycactus.net. Bring cookies, I'll serve tea!
Nori pasekti pasaka ir paklausyti kitu? Ateik rugsejo 13 d. 19:00 val., parasyk man i veiksmas [Ät]candycactus.net, atsinesk sausainiu, o as padarysiu arbatos.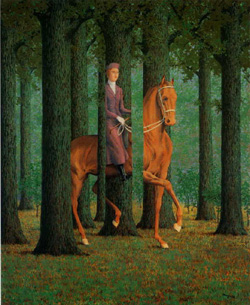 Posted by alijosius at September 5, 2005 09:11 PM
Comments
Labas, mielas zmogau, kur veiksmas vyks?
viso ko geriausio.
M.
Posted by: Migle at September 6, 2005 01:07 AM
m, bliaha, turėčiau kur - padaryčiau čia tokį, nes puiku.
o kodėl ne savaitės gale? atvažiuočiau. ir paklausyčiau ir pasekčiau.
o šita pasaka inuitų?
Posted by: frau at September 6, 2005 04:40 PM
o kur tu, liebe frau?
ne savaites gale, kad nebutu per lengva, kad butu tik tom, kuriom tikrai tikrai reikia, he he. cia gal nepaskutinis, a?
o pasaka inuitu, taip ;) matai kokia(koks), zinai, choba.. lenkiuos, ir labai noriai paklausyciau tavuju pasaku..
Posted by: candycactus at September 6, 2005 10:09 PM
Posted by: frau at September 7, 2005 07:13 AM
Candycactus geneologija (jokio ofenco):\
Posted by: kraupuma at September 12, 2005 01:32 AM
taip taip, lietuvos klimate tai net ir iki -25C atlaiko. zydi lietuvoje retai ir trumpai. bijo praeiviu, todel candycactus, arba echinocactus, jiems artejant dazniausiai pasisalina i atokesne vieta. mitybai netinka. spygliai naudojami homeopatijoje, gali stiprinti organizmo imunine sistema.
;)
Posted by: candycactus at September 12, 2005 01:59 AM
Post a comment