"Guinness Draught"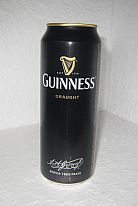 "Guinness Draught"
Your Facebook status says:
"It's complicated"
I say: "F*ck You"..
You say you like me,
And still...
It's Guinness in your fridge
I know, You feel:
"I'm complicated"
As You can't sleep...
I've little of my heart left
So be careful...
If you want to play...
I understand,
Life's not so simple
As I'd like it to be...
But it's becoming too complicated for me
So... It's either mine Guinness Draught (in Your fridge)
Either... life will get less complicated for the Scorpions heart...