« prigyvenom! | Main | dolskis mirė »
Enero 25, 2005
ką dabar veikia kašpirovskis?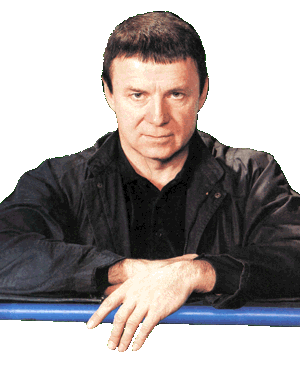 Since he lost his seat in the elections of last December, Kashpirovsky has refused to vacate his government-provided Moscow apartment. He says he does and will use his psychic powers to fight off anyone trying to evict him and will render him impotent. No indication what he will do if female officials try to evict him. Russian government officials have not yet announced what they will do about the problem. (AP)
man šiaip įdomu, į kokias nuosėdas žmonės-mitai nugrimzta, o kašpirovskis dėl televizoriaus ypatingai juokingas.
o ką dabar daro vanga ir mirzabajus?
Posted by kpmg at Enero 25, 2005 4:00 PM
Comments
kazkaip man atrodo kad vanga mire kazkiek metu atgalios..
Posted by: scorps at Enero 26, 2005 9:26 AM
io, vanga uzsilenke gudziais 96-tais.
Posted by: rzr at Enero 26, 2005 11:56 AM